"Let the experts build your futuristic vision…"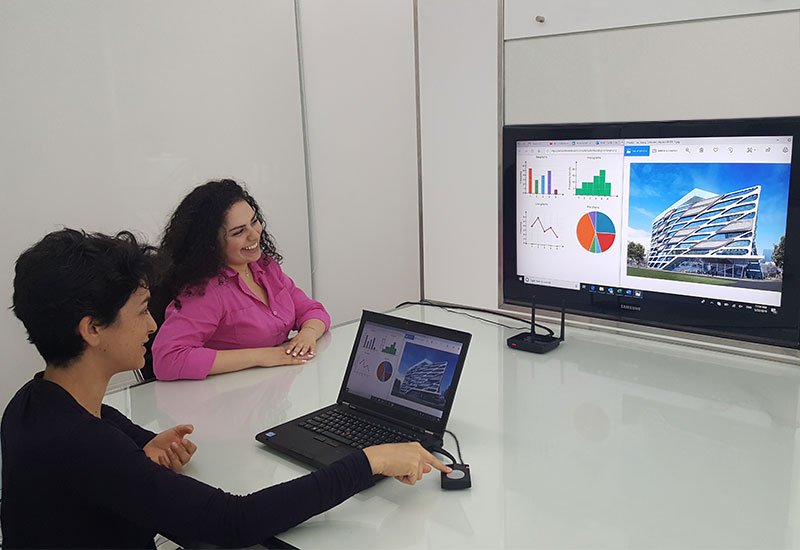 Content sharing is one of the essential elements that contributes to the successful outcome of a meeting, and yet, it is not always an easy process. Sharing content doesn't need to be a hassle nor to get you lost in connectivity and wiring challenges. With Silex ClickShow, sharing on the room's display is made simple from any laptop or mobile device thus enhancing team meetings' productivity in small, medium and large meeting rooms. Simply click to show the content on the main display wirelessly.
Silex PTE systems (Panoramic Telepresence Experience), are professional all-in-one Group Collaboration devices designed as portable Center of Table (CoT) units. A Silex PTE is all you need to transform your small to medium meeting room into a full-fledged collaboration space. Simply place your Silex PTE system in the center of your table, sit around it and conduct your meetings and video calls in the most natural and productive way.
ClickShow
Single click wireless presentation systems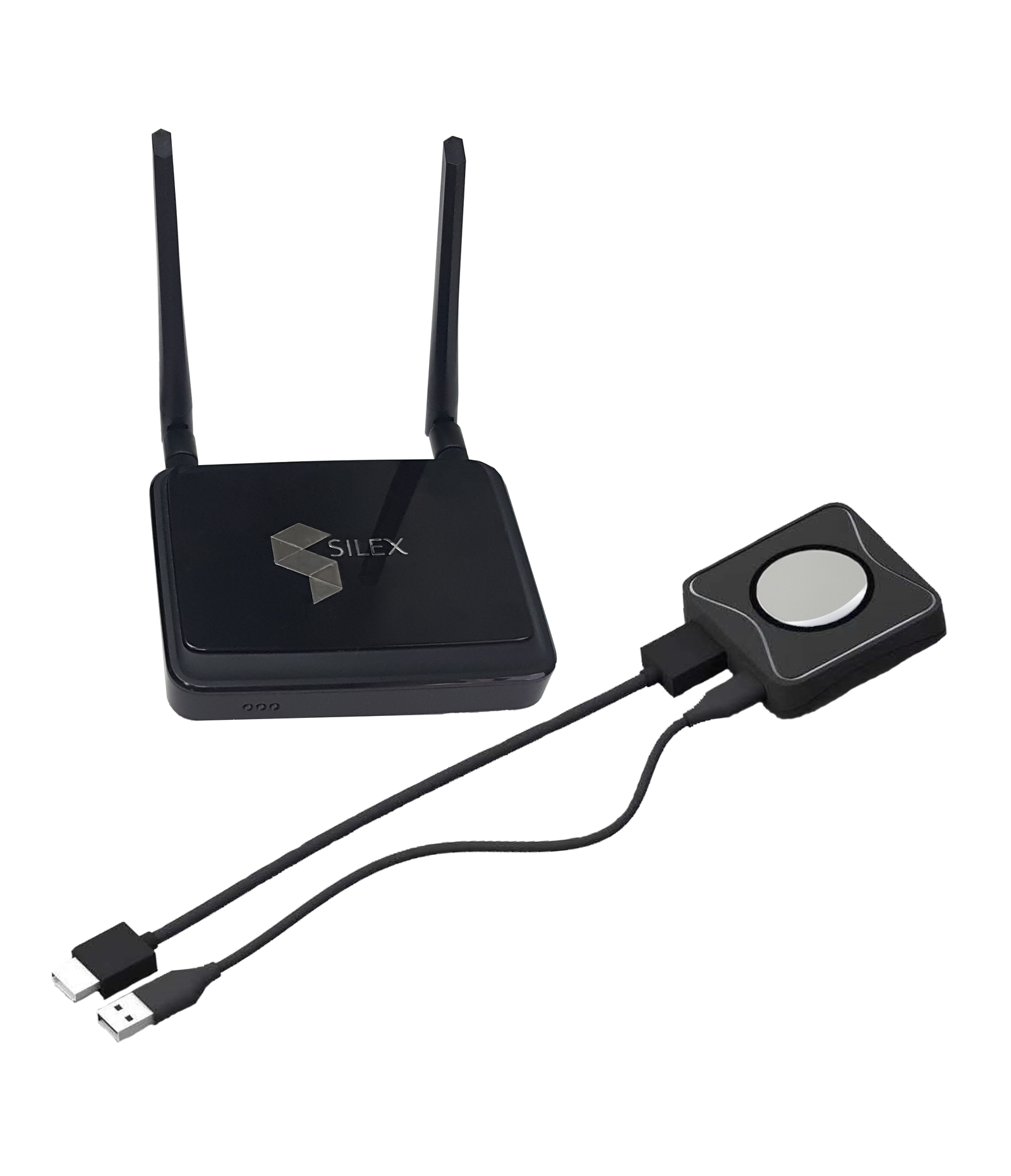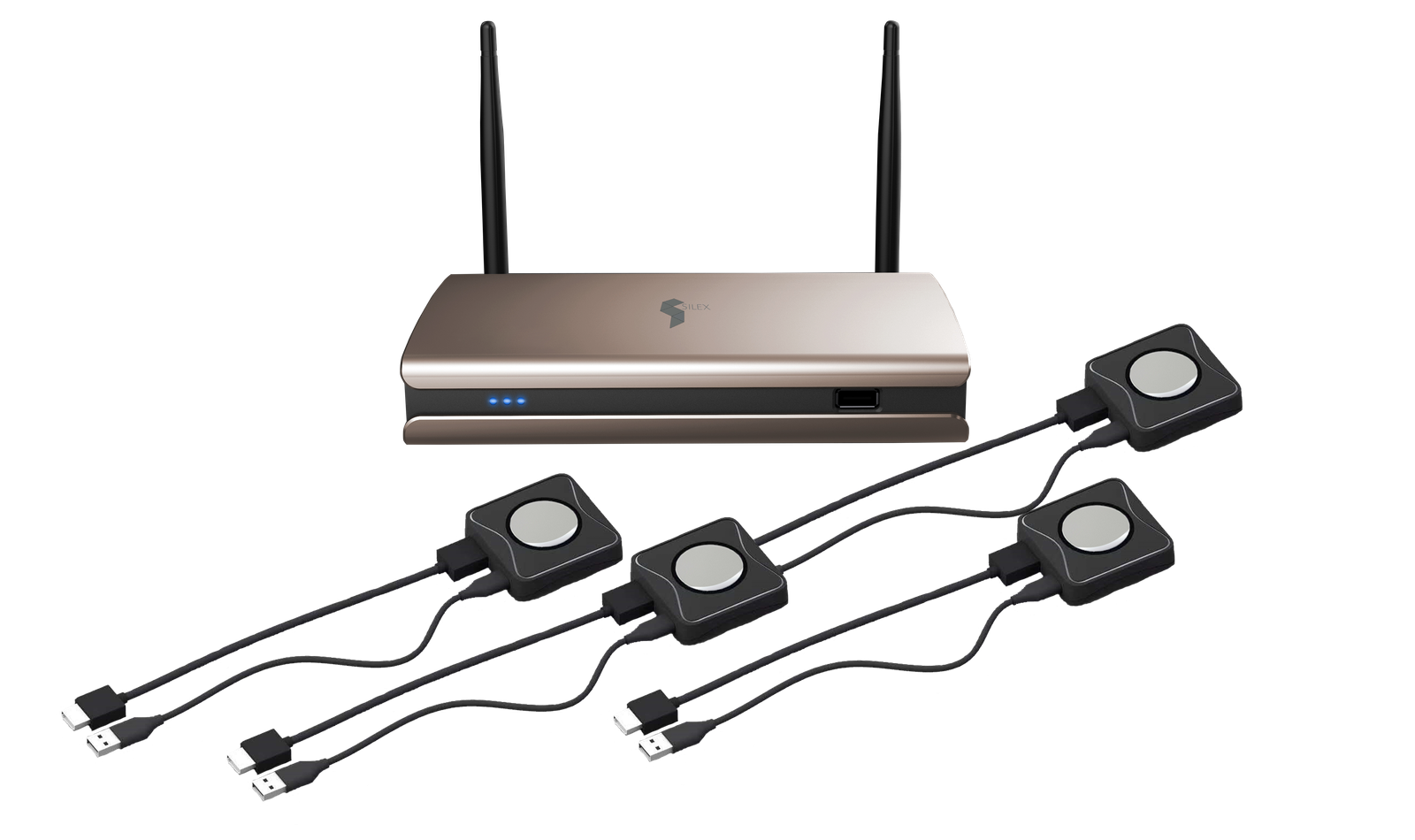 Suitable for huddle rooms, it is delivered with 1 HDMI button and a kit of connector. It allows a single source displayed on screen at a time. It can connect to 16 HDMI buttons and offers reverse control and multicasting
Suitable for meeting rooms, it is delivered with 2 HDMI buttons. It allows a dual display on screen from two different sources simultaneously. It can connect to 16 HDMI buttons and offers reverse control and multicasting
Suitable for meeting rooms, it is delivered with 4 HDMI buttons. It allows a four-split display on screen from four different sources simultaneously. It can connect to 16 HDMI buttons and offers reverse control and multicasting