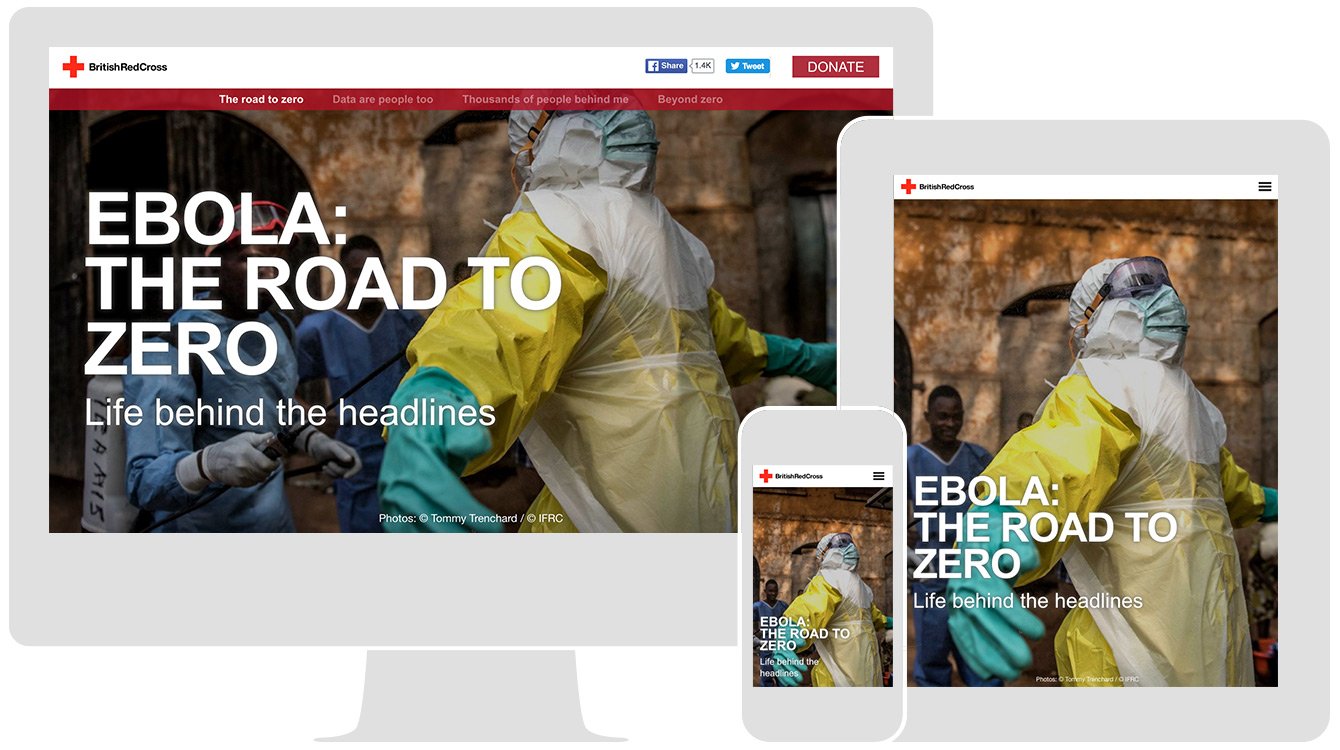 The British Red Cross deals with some of the biggest issues affecting people across the world. Effectively communicating these issues to those who may wish to offer their support can be difficult.
So the organisation looked to Shorthand to help them share facts and figures alongside human stories, and deliver important information in one place, in an engaging but informative way.
"It's a more compelling way to combine images, text and graphics, for a larger amount of content in one place. The format allows you to break up the content into easily digestible chunks, making for an enjoyable user experience,"explained editorial manager Ali Straker.
"Because it's such a dynamic format, you can communicate a lot of information and explore issues and people's stories in quite a deep way without asking too much of your readers."
For example, in the aftermath of the Ebola outbreak, the British Red Cross published Ebola: the road to zero, which shares the stories of those who lost family, or closely escaped death themselves, as well as those working to try and tackle the disease. Direct quotes twinned with beautiful photography made for a compelling picture of life on the ground.
This in-depth, but visually-rich approach, works well "where we're working on issues across a longer period of time and we need to explain quite complex situations to people", Ali explained. "It enables us to really immerse people in issues by combining strong imagery and copy in imaginative ways.
By being able to explain concepts or situations clearly, and in depth through rich visuals and real stories, the aim is to make a deeper emotional impression on the reader and encourage them to take action to support the cause in some way.
"Where it's a conflict situation or a story is just that much more complex, you need to find a way to make that information accessible to the reader in order to get them to engage with that issue, and potentially take an action off the back of that."