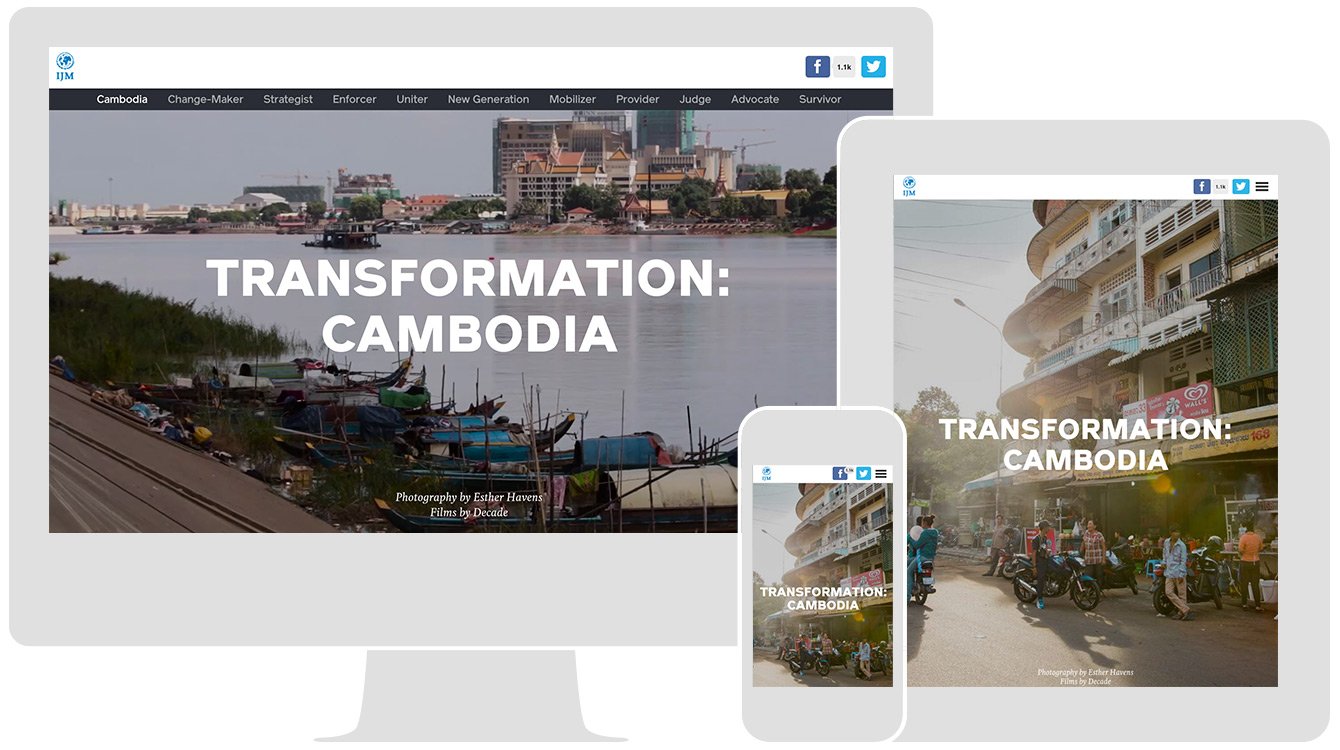 As a global organization protecting the poor from slavery and violence in the developing world, International Justice Mission has many powerful stories to tell.
"One of the most powerful means for ending slavery is found in the act of simply telling the authentic stories of those who suffer under injustice," said Vera Leung, IJM's director of creative services, "and the stories of rescue and justice through the work of common human beings."
But in a busy non-profit environment, there isn't always time or resources to share stories in an engaging and visually appealing way.
"Our stories were often stuck in templated pages that felt boring and did not do our beautiful photography justice," Vera explained.
But since using Shorthand, Vera has found it is possible to create visually engaging stories within IJM's time constraints.
In their first Shorthand story Transformation: Cambodia, IJM wanted to share the story of a dramatic reduction in child sex trafficking, told from the viewpoint of brave women and men leading the fight.
They used compelling, autoplay video to grab the reader's attention in the title section, followed by a series of striking, full-screen images.
"We wanted the best format to show this portraiture so that you could connect with the people on the ground, see their conviction and see their hope shine through," said Vera.
"The immersive experience that Shorthand allowed us to create connected people to the change in Cambodia and kept them engaged with the story."
Transformation: Cambodia is now one of the most shared pages on IJM.org, something Vera attributes, at least in part, to creating the story with Shorthand.
"We believe the compelling, beautiful, engaging way in which you discover this story contributes to actually wanting to share it with your own networks," she said.