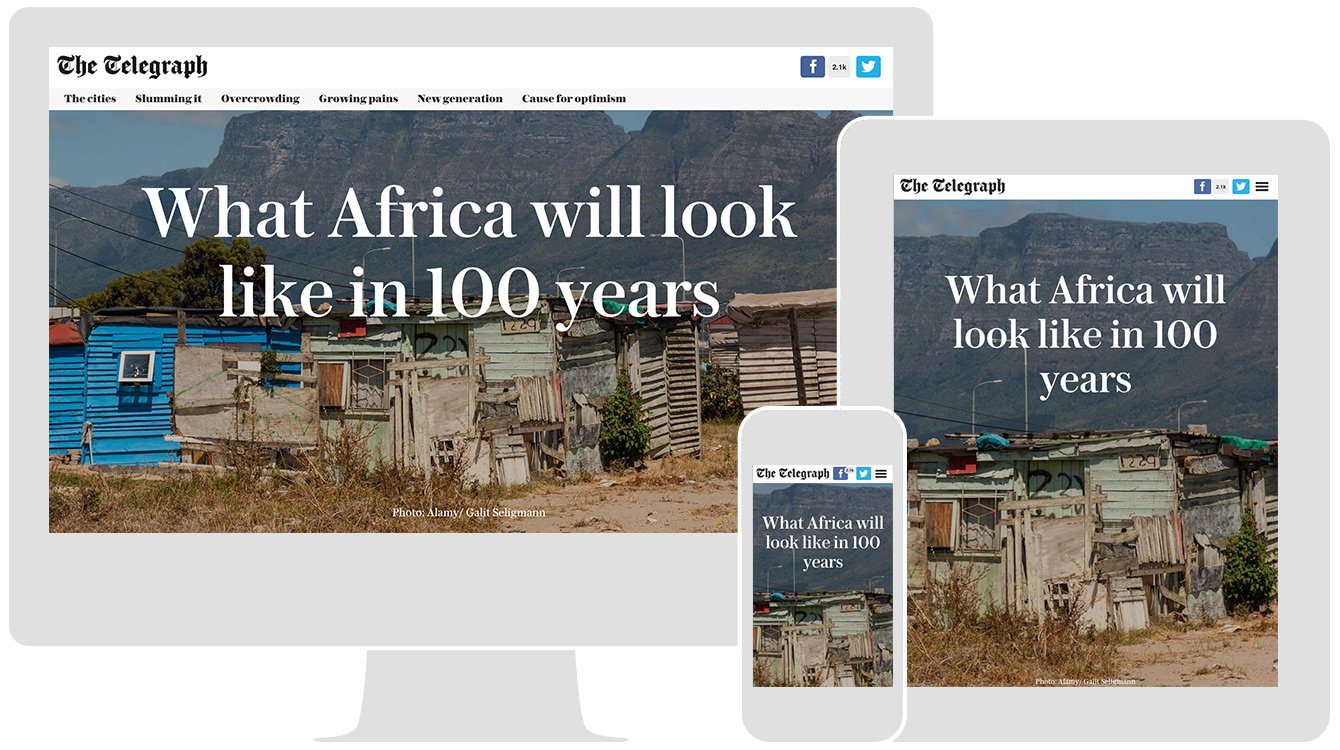 From data stories and in-depth features on current affairs, to sport and fashion — Shorthand is part of the toolset for journalists across the Telegraph when a more immersive and visually-compelling treatment is desired.
Before the days of Shorthand, similar projects would require design and development teams to invest much time working with the editorial staff to create the end product. But according to Méabh Ritchie, special projects producer at the Telegraph, the introduction of Shorthand has helped free up their time.
As well as saving time and resources, it has provided a greater showcase of the fantastic photography and graphics created by the Telegraph's staff.
Originally, the focus was on longform, in-depth stories, with large volumes of images and text. "Shorthand gave us a way to make the most of these images and put them at the forefront and really enrich the writer's account of their story", Méabh said, but they've since experimented with more data-driven and photo-focused stories, with great results.
For example, a recent data-dive exploring what Africa will look like in 100 years contained animated visualizations made possible by Shorthand's Reveal effect. In another story, specially commissioned illustrations of two unaccompanied child migrants were centre stage in a narrative, visual exploration of their journeys. The story was highly commended at the British Press Awards in 2016 for digital innovation.
More recently, following the death of David Bowie, the Telegraph used the Reveal effect in Shorthand to guide the reader through his iconic styles over the years, with back-to-back images of his face, one swiping into the next.
This gave the team a "unique" way to tell the story, and the speed at which they were able to do so meant that it was published in time to attract a big social audience.
"[This] meant we were able to tap into something that was ongoing, but do it in a new and innovative way."
Word has spread — and the introduction of Shorthand has made it easy to encourage a wider range of journalists to engage in online specials, Méabh said, driven by the appealing look of the stories.
"They want to make a big impact, and that's what Shorthand allows people to do," she added.
With their time freed up, designers can focus on helping with particular creative elements, such as animation — although the ease of creating such effects in Shorthand is something that is being enjoyed across skillsets.
"As a designer, the scrolling and 'Scrollmation' animation lets you come up with visual effects you wouldn't necessarily do with a standard web page, or a standard article," David Stevenson, graphics journalist at The Telegraph, said.
"It's good the way it puts a certain amount of animation power into your hands without having to go into video editing or anything like that. It's democratised it."
And the numbers tell an equally positive story, with engagement time — editorial's main measure of success with Shorthand stories — said to be consistently higher than standard stories online.
It's not just a powerful tool for editorial teams, Méabh said, highlighting the enhanced commercial opportunities for news organisations.
"The premium look of the Shorthand stories that we have — which is reserved for special content and does raise the bar in terms of the design and the feel of everything — means it's been more attractive to advertisers, which has been another really positive benefit."