Splashtop Inc. delivers the best-in-class cross-screen productivity and collaboration experience, bridging smartphones, tablets, computers, TVs, and clouds. Splashtop remote desktop enables people to access and control their favorite apps, files, and data via their mobile devices. More than 14 million users have downloaded Splashtop from app stores, and manufacturing partners including HP, Lenovo, Dell, Acer, Sony, Asus, Toshiba, Intel and others have shipped Splashtop on more than 100 million devices.
Remote Access
Individuals and teams can remotely access their own computers and shared computers with any device using Splashtop Business Access.
Remote Support
MSP, IT professionals, service providers, and helpdesks can remotely support their clients' computers and resell remote access using Splashtop Remote Support.
Splashtop In Education
Whether you are just thinking about starting a 1:1 or BYOD initiative – or are already making great progress – Splashtop can increase class interactivity and student engagement!
Mirroring360
Teachers and students can use Splashtop Mirroring360 to mirror their content, ideas and apps on their device to the whole class.
Splashtop Classroom
Splashtop Classroom enables teachers to remotely control the lesson from anywhere in the classroom, annotate, then share with students.
Reliable
Fast, reliable connections via our award-winning high-performance engine and global server infrastructure.
Secure
All remote sessions are encrypted with TLS and 256-bit AES. Access is further protected by device authentication, two-step verification, and multiple 2nd-level password options.
Easy to Deploy
Mass deploy via command-line or by sending a link to your clients. Migration from LogMeIn and other remote desktop services has never been easier!
Products to solve all your remote access needs
Splashtop Business Access
Remote desktop for business professionals and teams. Access your computer from anywhere, just as if you're right in front of it! Better alternative to GoToMyPC and LogMeIn Pro. $60/year per user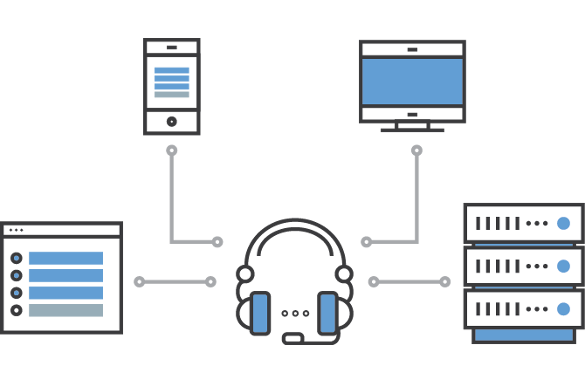 Splashtop Remote Support
Designed for MSPs, IT, and service providers to remotely support clients' computers and servers. Includes both unattended and attended access.* Better alternative to LogMeIn Central, TeamViewer, and GoToAssist. Starts at $199/per for 50 computers
Splashtop On-Demand Support
Designed for MSPs, helpdesk, and service providers to provide attended/ad hoc support to clients. No software installation needed. Connect with a simple 9-digit code. Better alternative to TeamViewer and LogMeIn Rescue. $100/year per technician
Splashtop is trusted by world's leading companies and institutions.
Fill in the form below and go for a FREE TRIAL!
Uh oh!
Something is wrong with your Wufoo shortcode. If you copy and paste it from the Wufoo Code Manager, you should be golden.