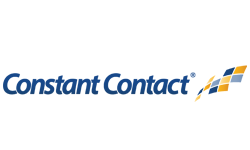 Constant Contact was founded as "Roving Software" in 1995, setting up shop in a cramped attic in Brookline, Massachusetts. Back then, email was usually viewed as just a way for friends to communicate online. But our founders saw what it could be: a valuable marketing tool that would help small businesses level the playing field in the battle against big business.
By 2005, we surpassed 50,000 customers. Fenway Park couldn't hold a crowd that big.
Just two years later we doubled the 50k mark it had taken us a decade to reach—introducing a second product and taking our company public in the process.
In 2009, Constant Contact reached all-new milestones: A third product (Event Marketing), more customers than ever (250,000), and a second office (Loveland, CO).
The next three years saw more new offices (San Francisco, UK) and powerful new products like Social Campaigns, SaveLocal, and SinglePlatform. To support it all, we ramped up our coaching and support operations, adding online chat, email, and tons of local classes and seminars for face—to—face learning.
In 2014, we unveiled our biggest innovation yet: a powerful Toolkit designed to be the all-in-one marketing solution. Through it all, we kept to our mission: to empower small businesses and nonprofits to grow customer relationships and succeed.
What's next? Every day we find new ways to build on our commitment to small businesses. That doesn't just mean more powerful tools and new services; it's initiatives like our Small Business Innovation Loft. It's a free program designed to support startups and help them bring ideas that could benefit small businesses and nonprofits to market. That's the vision for Constant Contact's future; more opportunities to revolutionize the formula for small business success.
For more information, email info@nydla.org or fill out the form below!