IDT Corporation enriches lives, providing communication, entertainment and financial services. IDT is listed on the NYSE, employs over 1250 people across 21 countries and has revenues in excess of $1.6 billion. It brings people together by offering communication and financial services through its retail and wholesale channels.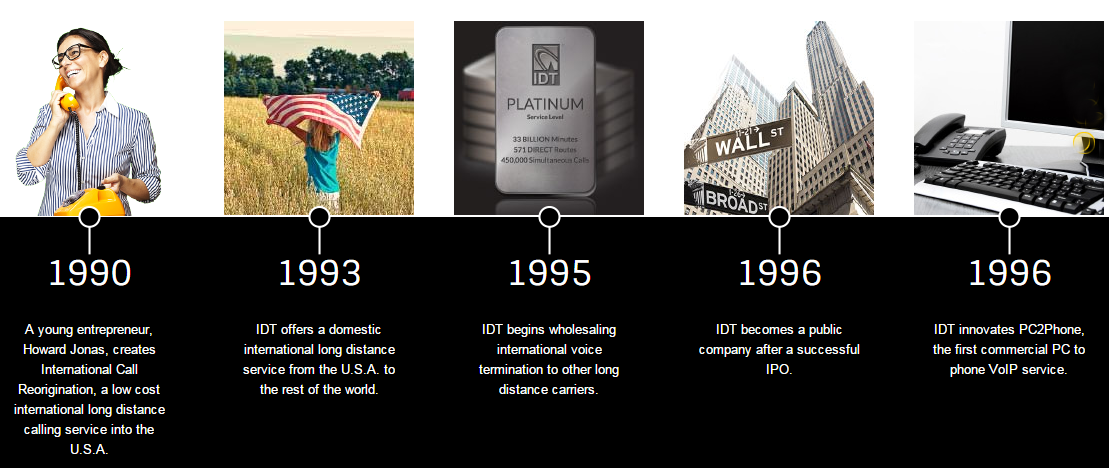 IDT – a company of opportunity
IDT has positions, both here and abroad, for motivated people with an entrepreneurial outlook. We consider diversity an asset, and seek it out. We expect excellence from employees, and they can count on the same from us. Visit our CareerBuilder.com site for opportunities.
IDT Corporation (NYSE: IDT) through its IDT Telecom division, provides retail telecommunications and payment services to help immigrants and the under-banked to conveniently and inexpensively communicate and share resources around the world. IDT Telecom's wholesale business is a leading global carrier of international long distance voice calls.
IDT also holds a majority interests in Zedge (www.zedge.net), a mobile content discovery and acquisition platform that includes one of the most popular Apps for Android and iOS.
Fill out the form below for more information, or email info@nydla.org
[wp-highrise-contact]