Systemax Inc. (NYSE: SYX) is a Fortune 1000 company and leading retailer of brand name and private label products, including industrial, material handling and supplies, personal computers, notebook computers, technology supplies, consumer electronics and computer-related accessories.
Our multi-faceted marketing and distribution includes e-commerce websites, catalogs, retail stores and direct sales representatives. The 4000+ people we employ are dedicated to serving our customers across the United States, Canada and EMEA.
Our Strategy
Through an efficient and diversified multi-channel marketing system, we provide customers a unique shopping experience by offering the best prices and service on a broad range of products and services.
Our Customers
Our diverse clients include major corporations, small-to-medium sized businesses, value added resellers, government organizations and individual consumers.
Industrial Products Group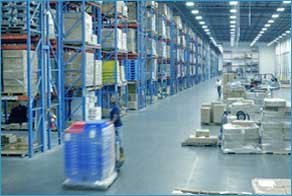 For over 60 years, the Industrial Products Group has been selling private-label and brand-name industrial equipment and supplies to businesses throughout the U.S., Canada and Mexico under the names Global Industrial, C&H Distributors, Nexel, Avenue Supply, Global.ca, IS.com, PFI and Global.mx.
EMEA Technology Group
In the EMEA Technology Products Group, we sell Information Technology Products and Solutions under the MISCO and Inmac WStore brand names. We currently operate in Austria, Belgium, France, Germany, Ireland, Italy, The Netherlands, Spain, Sweden, Switzerland and the United Kingdom.
North American Technology Group
The North America Technology Products Group sells Information Technology Products and Solutions under TigerDirect, Circuit City, Global Computer and Infotel names. We currently operate in the U.S., Canada and Puerto Rico.