The Largest Startup Event in the U.S.
JOIN US THIS YEAR
We know startups are looking for a few main resources to help propel their growth, and that's exactly who we invite to join us as attendees. TechDay offers a unique opportunity to showcase your brand and connect with our 35,000 attendees!



OLSHAN FROME WOLOSKY LLP STAGE
11:00 AM

LIGHTER CAPITAL FIRESIDE CHAT:

raising funding without the vc hamster wheel
11:30 AM

LEAP THE POND FIRESIDE CHAT:

getting ready for business success
1:35 PM

HEALTH & FITNESS DEMOS
2:00 PM

growing your company without breaking your culture
3:10 PM

SOCIAL MEDIA DEMOS
3:40 PM

MUSIC & MEDIA DEMOS
12:40 PM

SOCIAL IMPACT DEMOS
1:30 PM

start smart, lead with legal
2:00 PM

MAPQUEST FOR BUSINESS FIRESIDE CHAT:
BLAKE BLAND
Community Manager
"Tech Day was awesome. There is a huge surge of energy around the tech and entrepreneurship community, and you could feel that at the venue. Attending Tech Day is always a great experience for IVY. We are always on the lookout for great talent to join our community; between the attendees and the individuals working booths, there's never a shortage of great minds and fantastic people."
KATIE ROONEY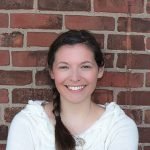 Marketing
"TechDay NY was so productive for us last year, because we had several deals result from it. The ROI was better than any other event we attended last year, because the upfront investment was so affordable, and we got more sales than we usually do at events."
NYDLA.org members eat and drink for FREE!
Uh oh!
Something is wrong with your Wufoo shortcode. If you copy and paste it from the Wufoo Code Manager, you should be golden.