If you want to better understand how companies across the economy are being transformed and how you can leverage new ways of thinking to keep your organization competitive, Techonomy is for you. Techonomy is where leaders conduct a wide-ranging dialogue about tech-driven challenges and opportunities. On May 17 in New York we bring together an amazing group of leaders to explore how advances in technology are shaping the future. Among our speakers: Environmental Defense Fund President Fred Krupp, Union Square Ventures Managing Partner Fred Wilson, and the CEOs or founders of AirMap, Case, Doc.ai, General Assembly, JPMorgan Chase Institute, PlanGrid, Upworthy and WeWork, plus many other experts in how tech changes everything.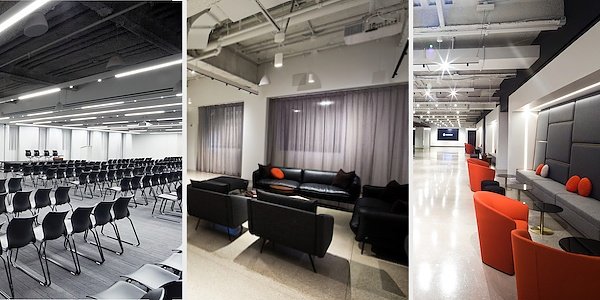 CONVENE | MIDTOWN WEST117 West 46th Street, New York, NY (Between 6th and 7th Ave.)
Techonomy NYC, including Techonomy Health, will take place at a superb new purpose-built meeting facility on West 46th Street just west of 6th Ave. in Manhattan. Convene includes a large plenary room as well as two large breakout rooms and several comfortable lounge areas for meetings or networking. The food is good, the location is excellent, and Techonomy is glad to maintain our reputation for high production values and a luxurious setting for our events as we inaugurate our biggest program yet in our home town of New York City.
NYDLA Members Get 30% Off!
Uh oh!
Something is wrong with your Wufoo shortcode. If you copy and paste it from the Wufoo Code Manager, you should be golden.