USI Named a Top Insurance Workplace Three Years in a Row!
Insurance Business America Recognizes USI's Dedication to Associates
Understanding Differences, Uncovering Biases, Uplifting Others,
Upholding Principles, Unblinking Vigilance, Unifying our Community
USI Named to Forbes Best Employers 2 Years in a Row!
Award Winning Dedication to Clients, Communities & Associates
Q2 2020 Commercial Property & Casualty Market Outlook
Insights from USI National Practice Leaders with key trends affecting the commercial
insurance market, including those related to the COVID-19 pandemic.
USI Helps Clients Respond to COVID-19
Protecting Employees, Businesses and Families From Potential Threats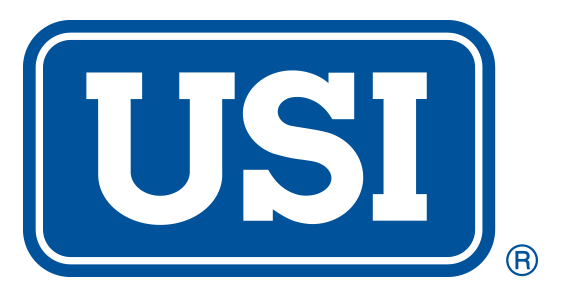 From many great individuals USI has become one unique industry leader. USI began in 1994 with a single office of $6.5 million of revenue and 40 associates. Today, USI is approaching $2 billion in revenue with more than 7,500 associates in approximately 200 offices across the country.
USI has served over 150,000 clients meeting their property & casualty, employee benefit, personal risk and retirement needs nationwide. We have more than 100 years of consulting and brokerage experience through our acquired agencies, with local offices dating back in their communities as far as the late 1800s. USI combines industry leading national capabilities delivered through longstanding, passionate and committed local service teams. USI stands for Understand, Service and Innovate. At USI we work to Understand the specific needs of our clients, to provide an unparalleled local Service experience, and to Innovate with cutting edge solutions so our clients can continue to invest and grow.
The power of USI, and our ability to bring best-in-class solutions and services to our clients and our communities, is achieved through the collective knowledge and experience of our professionals coming together as ONE.
Our Approach to Delivering Client Solutions
What truly distinguishes USI as a premier insurance brokerage and consulting firm is the USI ONE Advantage®, a game-changing value proposition that delivers to clients a robust set of risk management and benefit solutions with bottom line financial impact. USI ONE® represents Omni, Network, Enterprise—the three key elements that set USI apart from the competition.
Through USI ONE, we develop strategic, timely and effective risk management and benefit programs in terms that are easy to understand, and we demonstrate how the solutions can have positive economic impact.
USI ONE — our Omni Knowledge Engine™, with our Network of local and national resources, delivered to our clients through our Enterprise planning process gives USI fundamentally different solutions, the resources to deliver, and a process to bring superior results to our clients.
Developing Talent & Careers
Best-in-Class Industry Talent & Careers
At USI we have created the most dynamic personal and professional development program in the industry. We invest heavily in our associates through a unique professional development platform—USI ONE®, along with one-of-a-kind employee reward and recognition programs and a passionate commitment to our local communities. Discover why USI is an exceptional place to work!
USI is an equal opportunity employer and encourages diversity in the workplace.
Professional Development
Enterprise solutions and resources for associate professional development & success.
Community Engagement
Associates investing time, talent and resources in the communities we serve.
Employee Programs
Providing exceptional incentive, recognition and support for our people.
Navigate Your Career. Join Our Team Today!
Explore various opportunities with USI across the United States.
Working Together as ONE to Build a Better Future.
At USI, we are committed to giving back to our local communities and supporting a culture of environmental sustainability across our more than 150 offices. From sharing our time, talent and resources to support local non-profit organizations, animal shelters, and environmental beautification and restoration projects – to partnering with eco-conscious vendors and taking steps to reduce our own environmental footprint – we're working together as ONE to build a better future.
Sharing Our Time, Talent and Treasure with the Communities We Serve
At USI, we are proud of the deep roots we have in our communities. With agency offices dating back over 100 years in their local neighborhoods, our teams have a passion for getting involved and helping others who are in need.
USI associates give their time, talent and treasure across the country through USI Gives Back — where each of the Company's approximately 200 offices participate in local community service during the year.
Since inception, more than 7,500 employees have volunteered during USI Gives Back to assist hundreds of organizations and facilities helping hundreds of thousands of people annually. Our local offices have worked with food banks and depositories, animal rescue shelters, senior centers, women's crisis shelters, Title 1 schools, homeless rescue missions, beautification projects, local zoos, parks and beaches, Juvenile Diabetes Research Foundation, Habitat for Humanity, Salvation Army, Gilda's Club and United Way – just to name a few.
USI is privileged to have passionate and caring individuals in our offices who come together to solve problems, both in the marketplace and in our local communities.
Protecting Our Environment
Supporting a Culture of Sustainability
Both nationally and locally, USI is committed to supporting an eco-friendly and sustainable environment through USI Green, a series of corporate initiatives focused on recycling programs, beautification projects, and actions to lower our carbon footprint. Additionally, we are working to partner with vendors who already have sustainability programs and go-green initiatives in place.
Reduce, Reuse, Recycle
USI recognizes a big opportunity to minimize our ecological footprint as a company simply by reducing, reusing, and recycling.
Energy Conservation
We continue to make strides to reduce our overall energy consumption.
Sustainable Purchasing
We are proud to make more sustainable purchasing decisions to benefit our environment without compromising quality.
Electronics Stewardship
USI has an ongoing effort to improve our electronics stewardship to recycle electronics waste and reduce electricity.
Specialized Solutions to Manage Commercial Property & Casualty Risk
At USI, we design customized commercial insurance programs that have positive effects on the way our clients do business. By leveraging our proprietary USI ONE® process, we identify the risks our clients face through team based collaboration, then implement industry specific solutions, tailored to their needs. With superior middle market breadth and depth of property & casualty resources, we empower our clients to do what they do best – lead and grow their businesses.
USI's property and casualty team provides risk management and insurance advice on broad risk exposures such as Workers' Compensation, Property Coverage, General Liability, Auto Liability, Umbrella/Excess, Management Professional Services (MPS), Environmental, Product Liability, International, Claims & Risk Control and more. Our integrated client centered account teams specialize in risk management solutions for industries including: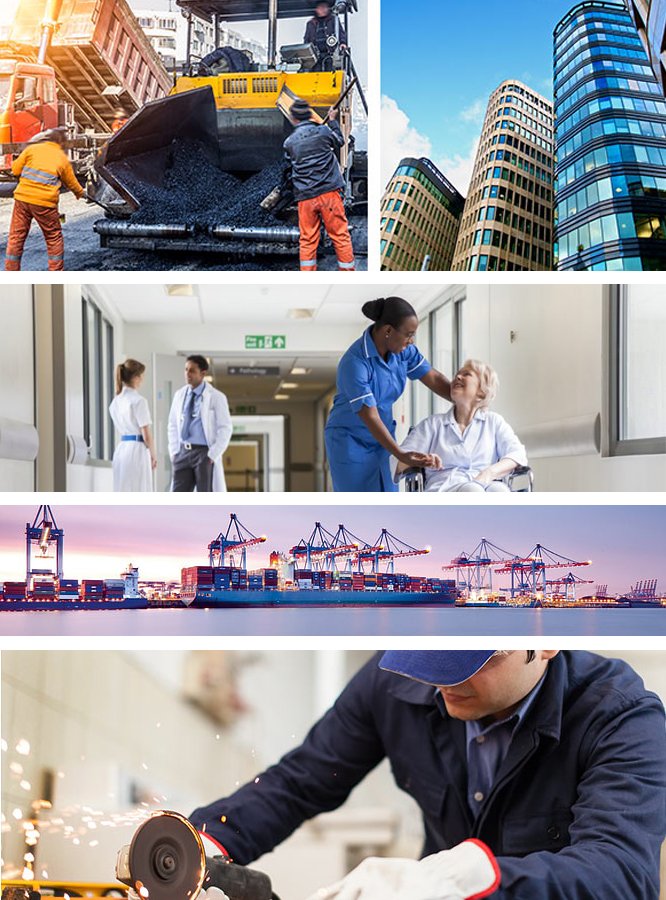 Aviation
Banking & Financial Institutions
Business Services
Cargo / Transit
Construction Insurance
Energy
Food & Agriculture
Heavy Equipment / Crane & Rigging
Healthcare
Higher Education
Hospitality Resort Management
Industrial
International
Marine / Logistics
Mining
Professional Services / A&E
Public Entity
Real Estate
Retail
Social Services & Non-Profit
Surety Bond
Technology
Transportation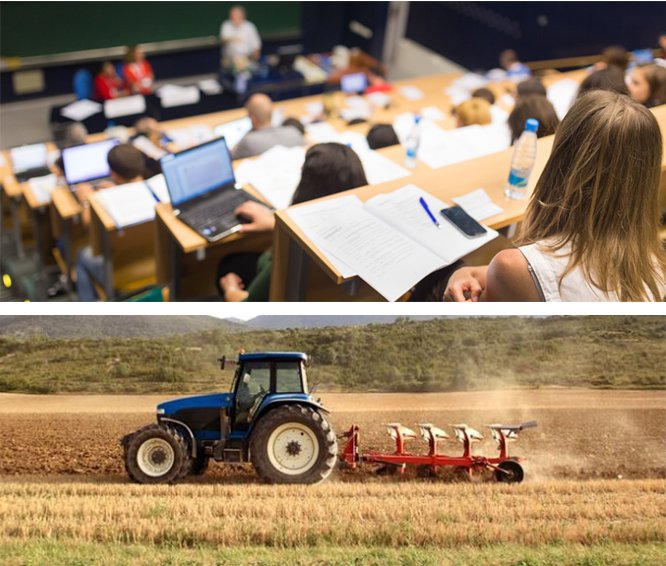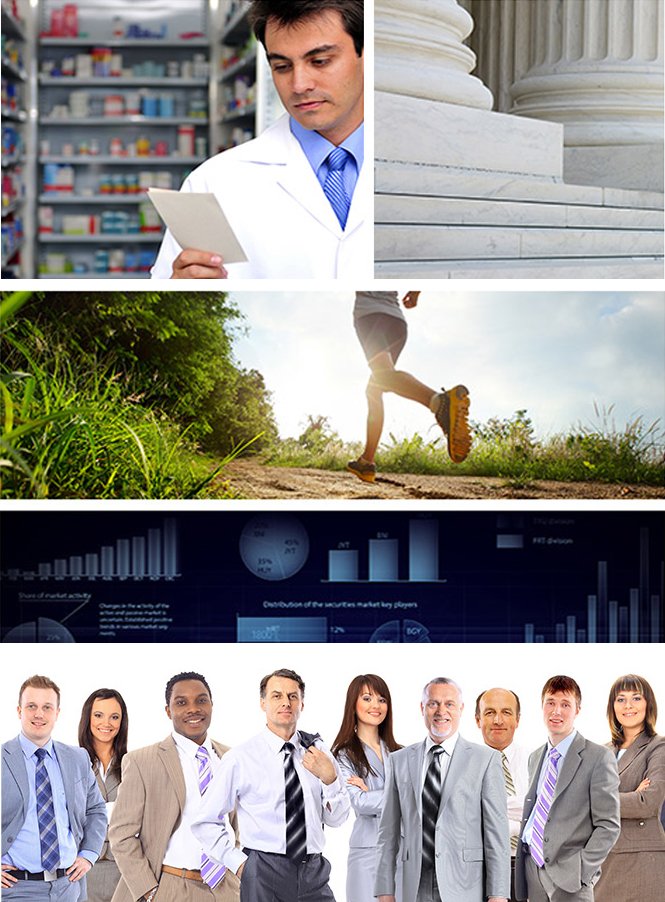 Solutions Focused on Enhancing Benefit Programs and Managing Costs
Increasing healthcare costs and an evolving regulatory environment demand highly technical benefit expertise. USI's employee benefits professionals provide the knowledge and resources to optimize our clients' critical benefit decisions for maximum impact. We offer a broad and deep set of measurable employee benefit solutions that help our clients use their employee benefit offerings to attract talent and improve retention while maintaining an efficient and affordable cost structure.
USI's employee benefit practice is designed to optimize benefit plans through comprehensive cost containment, best in class pricing, regulatory compliance and superior account service, including:
Underwriting & Insurance Analytics – Analyzing data from multiple sources to manage and negotiate plan costs.
HR Services – Administration platforms, call centers and service calendars to ease administrative burdens.
Population Health Management – Plan design, disease management analysis and aligned incentives to improve health.
Compliance/Healthcare Reform – Tools, expert guidance, and policies to promote compliance with federal and state regulations.
Healthcare Cost Management – Options for members to make more efficient care decisions without sacrificing quality.
Pharmacy Benefit Consulting – Solutions to increase transparency and minimize pharmacy costs.
Ancillary Benefit Consulting – Competitive marketing and scoring to drive results for other benefit services.
Personal Risk Assessment for Wealth Protection
USI Personal Risk Services offers dedicated individual risk management consulting from the collaborative effort of 200+ personal risk professionals nationwide. As one of the nation's largest privately held personal risk brokerage firms, USI's expertise provides protection across the economic spectrum serving individuals, families, emerging wealth and Family Offices. Our multi-year strategic process evaluates short and long term impact to the personal wealth of our clients. We are focused on delivering actionable, measurable risk solutions that protect income and wealth, enhance coverage, control costs and provide more efficient investment of premium dollars.
To assess the individual risk of our clients, our personal risk services team leverages USI ONE®, a fundamentally different approach to risk management. USI ONE integrates proprietary personal risk assessment tools with a network of local and national technical experts in a team based consultative planning process to evaluate the client's personal exposures and identify targeted solutions. Clients then receive tailored recommendations for enhancing coverage and managing rate control.
USI provides solutions for personal risk services including:
Property, Homeowners, Farm & Ranch – Protection for damage to real and personal property including ensuing loss for diminished value and loss of use.
Automobile – Specialized offerings to complement a wide range of vehicles and driving needs for auto policies with a companion home policy.
Umbrella – Additional layers of protection from potential law suits that keep pace with wealth accumulation and earning power.
Recreational – Insuring the recreational vehicles that come with your success: jet skis, ATVs, snowmobiles, watercraft and aircraft.
Workers Compensation for Household Staff – Statutory benefits for workers in the home as directed by the law of the State of residence.
Directors & Officers/Executive Risk – Protection for the risk of legal action for Non-profit Board service.
Specialized Products – Additional specialty products such as Family Office Group Excess, Kidnap & Ransom, Identify Theft, and Private Collections designed to cover unique assets, hobbies and lifestyles.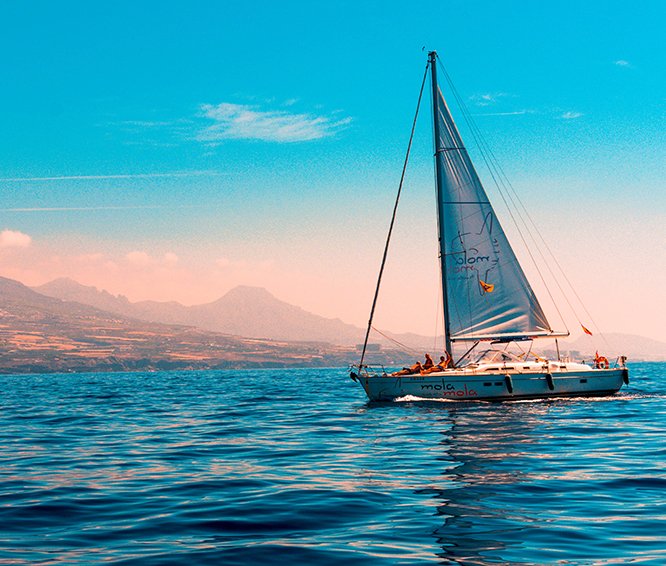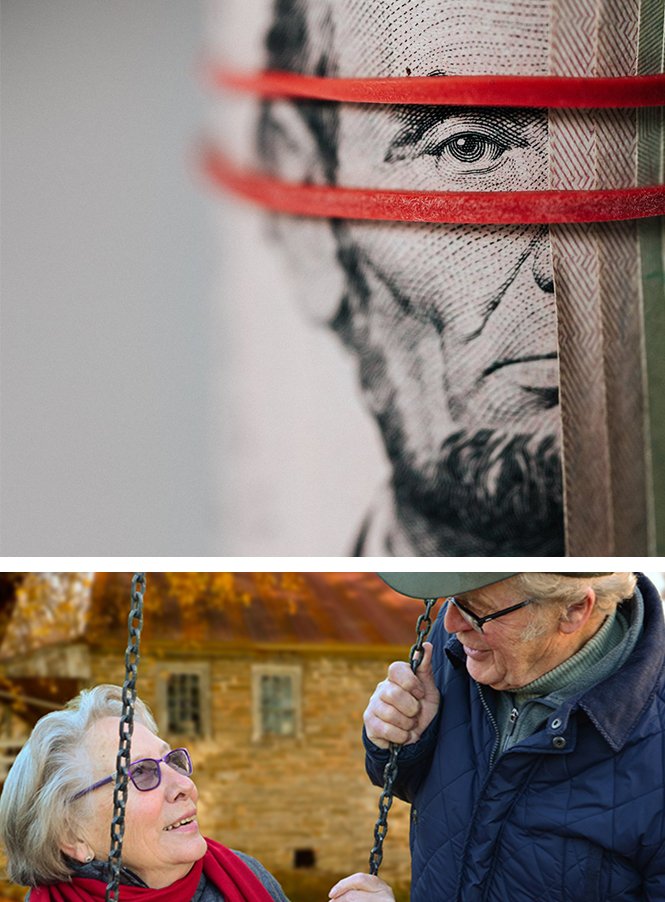 Helping Our Clients Plan and Invest for Retirements
For decades, organizations have relied on USI to help their employees successfully plan and invest for retirement and to assist with the tasks required to enroll and administer their health and welfare employee benefit plans. Our team of highly skilled professionals provides specialized expertise in retirement plan design, administration, consulting, investments, legal & regulatory compliance and employee communications for thousands of clients nationwide. Our clients consist of public and private sector employers, not-for-profit organizations and Fortune 500 companies.
Our retirement and benefits solutions include:
Defined Benefit
Defined Contribution
Investment Advisory*
Health and Welfare Administration
Regulatory and Compliance
Employee Communications
Church Plan Solutions