At the Front Line of the Digital Sales Revolution
The modern buyer has become better at buying faster than the seller has become at selling. A CSO Insights study reveals that sales rep's quota attainment in 2018 was only 54%. Too many sellers are trying to sell to yesteryear's buyer. Today's buyer is on their own journey. The modern buyer requires a modern seller who is a trusted resource.
Our CEO sat in the seat of sales leadership and launched a social selling and video for sales training program he called – a digital sales program. It was so successful that Linkedin invited him to speak to share how he drove 100% rep adoption of digital selling.
His vision led to founding Vengreso. Today, we teach, consult and practice modern digital selling strategies trusted by B2B brands such as CenturyLink, Cisco, Woodruff Sawyer, Conversica and others who partner with Vengreso to help their sales teams increase win rates through digital selling practices.
Our approach to digital selling is Omnichannel. We teach B2B sales reps to engage the buyer through the PVC method: personalization, value and call-to-action. Our training methods include Selling with LinkedIn and Selling with Video.
Digital Sales Transformation Creates More Sales Conversations and Higher Win Rates
Four of the most experienced minds in the digital sales industry decided it was time to redefine the approach to what has become known as social selling.
Today's savvy sales professional knows that building relationships through social media in our hyper-connected economy is more important than ever. The modern sales pro builds her personal brand every day. With an average of 6.8 decision makers in most Fortune 5000 deals, sellers have to engage buyers one-to-one by building trust, credibility and likeability.
We looked at the dizzying myriad of social selling seminars, webinars, books, blogs, podcasts and courses in the marketplace and said – we can do better…
Our digital sales experts have been heads of sales and heads of marketing in B2B organizations. In the course of our careers, we've educated more than 140,000 professionals in modern selling strategies across thousands of companies. We came together to develop and launch a suite of digital sales training and consulting offerings to ensure that you and/or your organization increase win rates through your digital sales practices.
At Vengreso, we are passionate about one thing….Helping sales professionals create more conversations with qualified buyers. More conversations lead to more pipeline, and with proper execution of the techniques we teach leads to higher win rates, which is what every sales leader wants.
Content for Sales Enablement
Sales professionals need relevant content to engage their buyer in a meaningful and useful way to enable sales conversations.
LinkedIn Profile Makeovers
Your LinkedIn Profile should establish instant credibility with your buyer to enable sales conversations.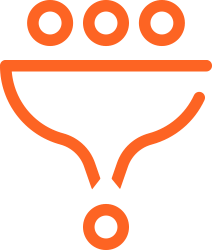 Digital Sales Training & Coaching
The modern seller needs digital selling skills to meet the needs of the modern buyer.
Uh oh!
Something is wrong with your Wufoo shortcode. If you copy and paste it from the Wufoo Code Manager, you should be golden.