Watch Podcast with the Co-Founder of Ziotag, Todd Giannattasio
<iframe src="https://app.ziotag.com/compact-player/WGQdlER9a5EyXWepDVbK?&autoplay=1&fontcolor=&showtranscript=true&showspeakers=false&layout=overlay&ziotag_id=&start_time=0" allowfullscreen allowtransparency allow="autoplay" width="1500" height="530" frameborder="0"></iframe>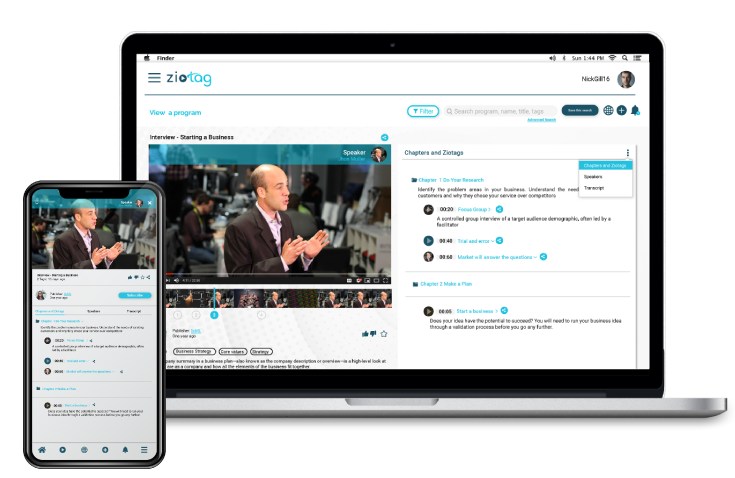 Make Your Videos Fully Searchable & Easy To Navigate With The Ziotag AI Powered Player
Get more viewers, increase watch time and retention, and improve audience engagement. Make it faster and easier to search, watch, and share your online videos with Ziotag.
Works With Your Online Videos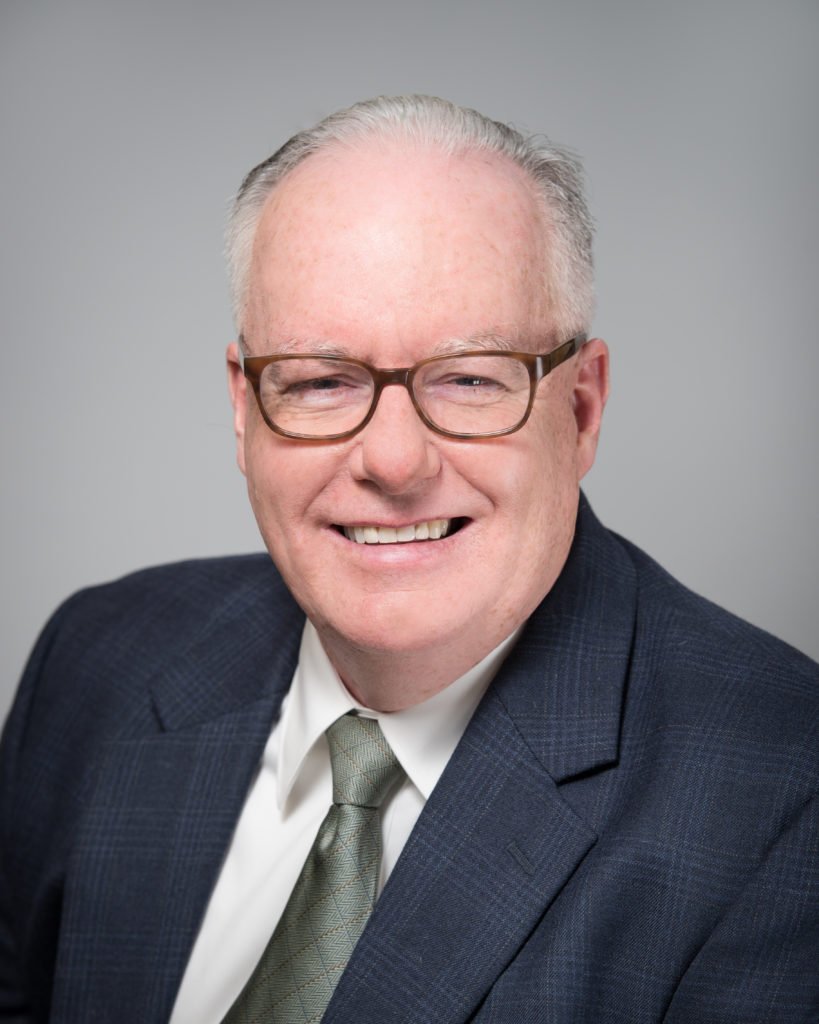 You Wouldn't Publish A Book Without A Table Of Contents, So Why Are You Publishing Your Videos Without One?
Using AI technology to make videos easier to watch and search serves the viewer and the publisher by unleashing the great content that is "hidden" inside these videos.
The Best Way To Make Your Video Content Easy To Search And Navigate
Ziotag is an AI-powered video player that makes searching and navigating video content a seamless experience.
This AI video tool makes every word of your video fully searchable with results showing up as a clickable timestamp to the moment of that search phrase.
Every segment and talking point of your entire video library is now properly indexed and organized.
Viewers can search your video gallery or skim the AToC of specific videos to find the topics that are most relevant for them and stay engaged longer because they are consuming exactly what they're interested in, and interacting with it.
This is an absolute game-changer to get more views and engagement for video podcasters, event producers, online courses, learning and development professionals, content marketers, webinar hosts, and anyone else publishing or watching videos.
Increase Your Audience Engagement With Interactive Video
Providing quality content is table stakes for a successful website in today's world. Upping the ante from written blog content to include video provides a greater visitor experience. It gets them to stay longer and become a more-qualified buyer. Taking it up a level with an interactive video that makes it easy to find and watch specific segments will really separate you from your competition.
How Does This AI Video Player Work?
You simply copy and paste the URL of any online video (or audio) and Ziotag will automatically generate transcripts, then create an Actionable Table of Contents (AToC) by understanding the context of the conversations in the video, while adding 'deep tags' to each segment in the AToC.
Trying To Find Something In A Long Video?
Stop skimming and scrubbing through video timelines.
The Ziotag Actionable Table Of Contents will contextualize all of the content in a video and let you click to watch specific segments.
Have Tons Of Videos That Don't Get Used?
Do you have a library of content already produced and published, but no one is engaging with them?
The Ziotag clickable, timestamped segments make it easy for your audience to find, watch, and even share the best parts of your videos.
Want Your Videos Getting Found By More People?
Are you publishing great videos online, but no one is finding them?
The Ziotag player creates optimized content from your video so more people will find you when searching online for your topics.