Zoom Video Communications
Made video conferencing easy and accessible
Zoom made video conferencing and messaging simple
Exceptional versatility: Learn it fast with meeting capabilities that make it easy to start, join, and collaborate across any device.
Meet anywhere, on any device: Zoom Meetings syncs with your calendar system and delivers streamlined enterprise-grade video conferencing from desktop, mobile and dedicated
Secured Meetings: Powerful security settings ensure disruption-free meetings. The Platform has Encryption, role-based security, Passcode protection, Waiting Rooms and more.
Zoom Phone
A simple and straightforward cloud-calling solution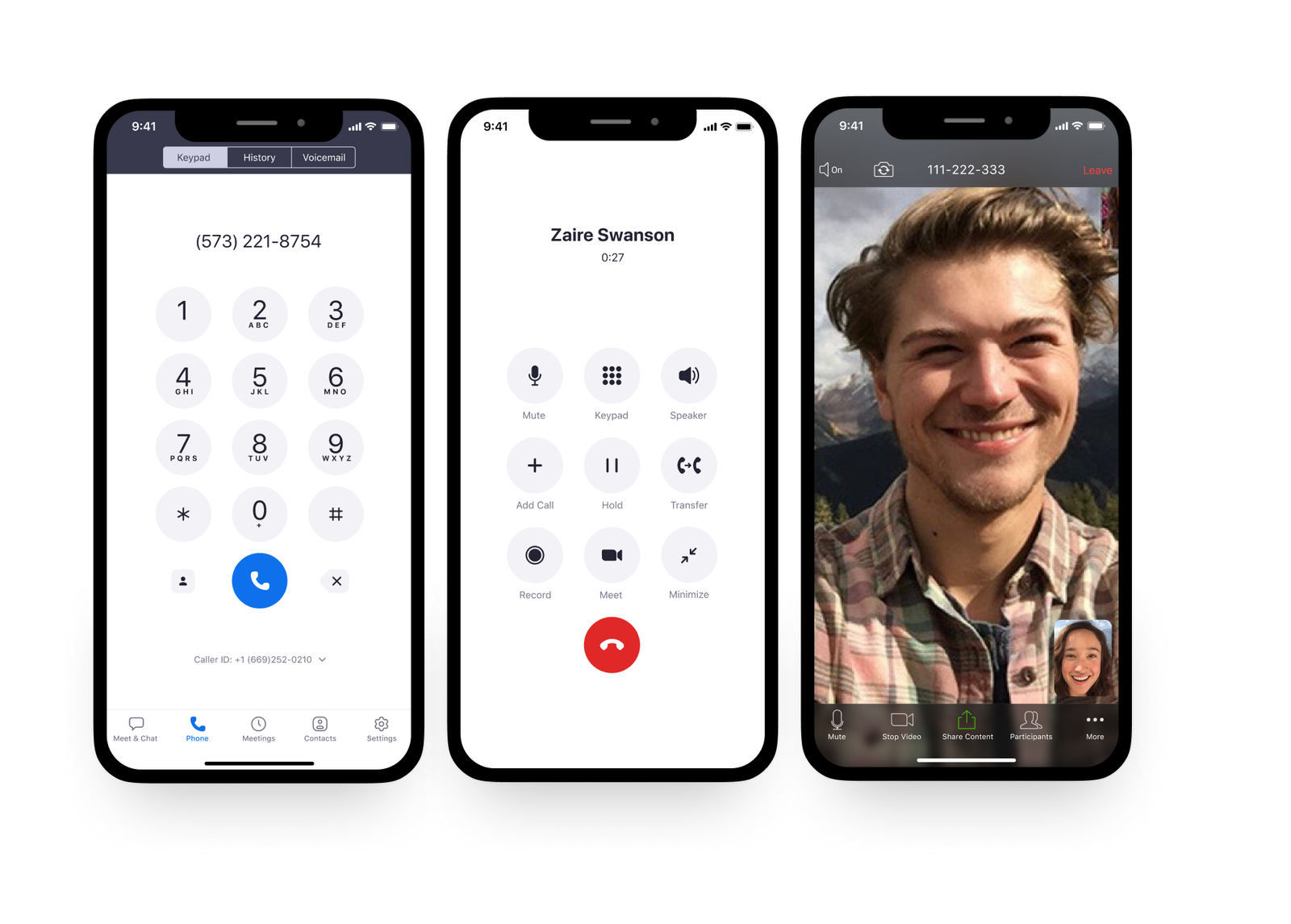 The cloud phone solution, natively built for the
Zoom platform
The Zoom Phone experience turns Zoom into a fully-featured communication and collaboration product, complete with voice, conferencing, messaging, and video in the same solution.
Zoom Phone provides:
Intelligent call management and routing, so you never miss a crucial conversation
State-of-the-art applications for both mobile devices and desktop computers
Auto-attendant and IVR tools to send the right calls to the most equipped agents
Call recording and voicemail so that you can easily listen to conversations, or read through transcriptions on any desk phone, PC, or mobile device
Secure HD audio for clear conversations that don't compromise on peace of mind
Interoperability with standards-based endpoints from Yealink and Poly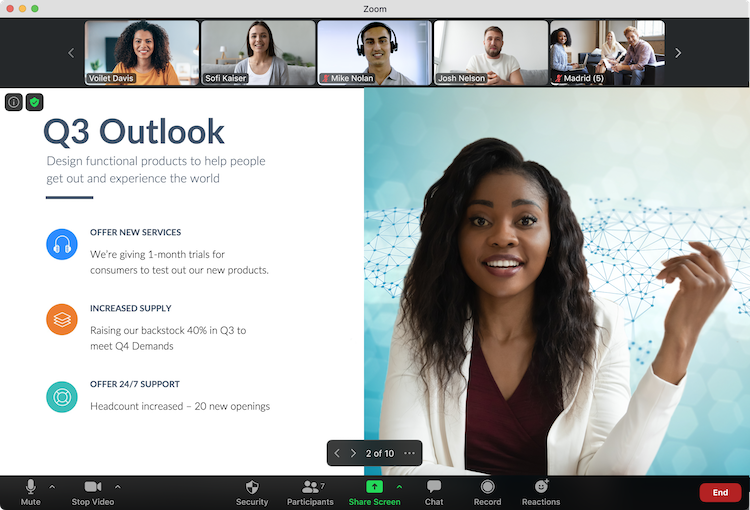 Built for Remote work environment
New features that will amplify your collaboration and communication while working from home
Clear audio with advanced background noise suppression
Share slides as your virtual background
Feel camera ready with adjustable touch up my appearance
Look well lit in any situation by adjusting advanced lighting
More reactions to let your feelings show
Filters to bring some fun into your day
Zoom Chat
More Than Just Messages
Communicate instantly on Zoom Chat
Zoom Chat is the messaging functionality within the Zoom UCaaS environment, designed to help streamline company meetings, and improve collaboration. Part of Zoom's strategy to become a full-stack communication vendor, Chat is similar to the messaging channel functionality you'd expect from market leaders like Google, RingCentral, and Microsoft.  
You can organize your meetings and send links or additional information when you're connecting with staff through a meeting. You can also reduce the need for excessive video meetings by sending quick updates to staff members through text.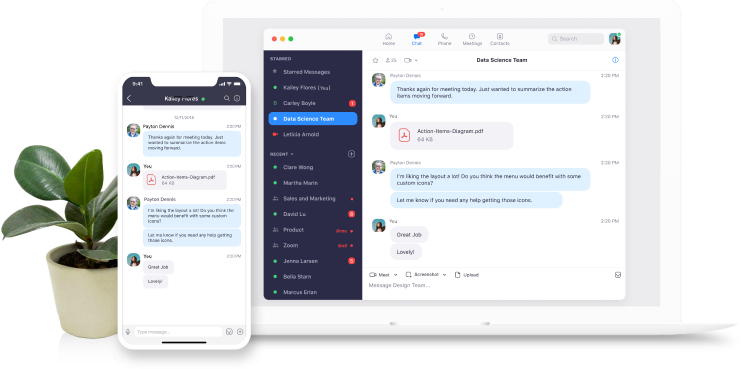 The Video Chat environment even comes with access to a comprehensive search function, so you can quickly track links, content, and messages crucial to your projects. Features include: 
1:1 chat 
Group messaging channels 
Text, emojis, and screenshots 
Share files and screens easily 
Status and presence indicator 
Calendar integrations for easier meeting organisation 
Comprehensive contact, message, and file search 
Starred channels and contacts for team management 
Customisable notifications 
Encrypted data at all times 
Single-sign-on and multi-factor authentication 
Data archiving for up to 10 years 
Desktop and mobile access 
Do Not Disturb settings 
@Mentions for instant connectivity 
Develop your video meetings
Zoom Meetings provides the tools to have great meetings using your desktop, mobile or on any device.
Just think about the meeting – click record to leave the note taking to Zoom's auto-generated, searchable transcripts

Share and play videos with full audio and video transmit without uploading the content

Experience meeting ready with virtual backgrounds, touch up my appearance and lighting controls
Learn more about Zoom Pro
NYDLA (paid) members receive SPA pricing on all things Zoom!
For more information fill out the form below or send an email to Zoom@NYDLA.org
Zoom is a Leader — for the Fifth Consecutive Year!
2020 Gartner Magic Quadrant for Meeting Solutions.