Join our launch webinar:
ClickShare for hybrid meetings
There's no going back to the way we worked before. We're no longer prepared to slog to every meeting in person. And the virtual meeting has its shortcomings too. Instead, we're going for something better than both, which we call hybrid. A seamless blend of the physical and the virtual, of in-office and remote. A new workplace reality that puts the employee and the meeting room in the center.
In our latest ClickShare research we discovered 5 trending topics that business leaders can simply not ignore when preparing for a flexible, hybrid future. Some numbers as a sneak peek…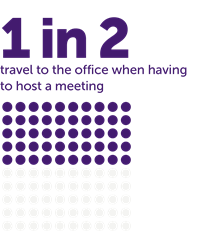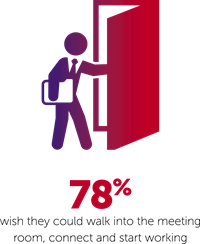 Find out more on the trends for a smooth return to the office scenario? Join our launch webinar on ClickShare for hybrid meetings. We have some great CickShare news to share! Our two newest family members will make your hybrid meetings flow…
Session 1: 6am PDT / 9am EDT / 3pm CET / 5pm UAE
Session 2: 8am PDT / 11am EDT / 5pm CET / 7pm UAE
This webinar packed with new information
will be worth every minute!
That's why we gladly invite you to join our launch webinar on ClickShare for hybrid meetings. We have some great news to share!
Latest user insights on user expectations to hybrid meetings, Bring Your Own Meeting and an employee-centric workplace.
Meet the brand-new ClickShare products
ClickShare – Hybrid Meetings
NYDLA Members gets VIP access to the LIVE Event
Don't just take our word for it
Today ClickShare is the most popular patented solution on the market. 94% say ClickShare is simple and intuitive to use.