Leading at a Distance: Practical Lessons for Virtual Success

Backed by the research and expertise of global leadership firm Spencer Stuart, Leading at a Distance provides executives with the necessary skills to successfully lead in the new virtual workplace.

ORDER YOUR COPY
LEARN MORE
In Leading at a Distance: Practical Lessons for Virtual Success, authors Jim Citrin and Darleen DeRosa provide hands-on, effective toolkit for answering these questions. Drawing our extensive in-field experience as well as more than 100 interviews with leading executives and a survey of more than 1,000 executives and organizations, this new book looks at some of the key questions confronting leaders preparing for a post-COVID world:
How to optimize the impact of virtual leadership

How to create positive experiences for employees and deliver sustainable results

How to hire, train, coach and promote employees virtually and integrate them into the fabric of the organization

How to shift business models, organizational structures and culture as the world continues to evolve

How to think about the return to the office and the future of work in a post-COVID-19 world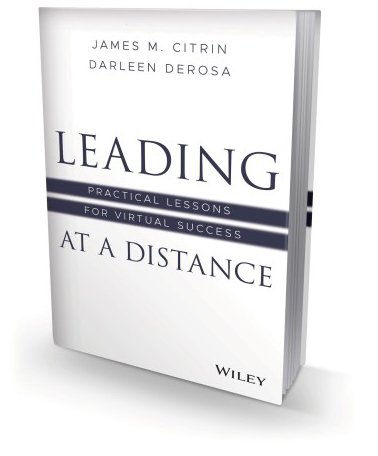 Even as the COVID-19 vaccine brings growing hopes for a return to normal, most leaders recognize that regardless of the path, we are now in the early days of a dramatic, long-term shift in how work is done.
What does this "virtual revolution" mean for leadership? And what practical steps can leaders take to help navigate these issues?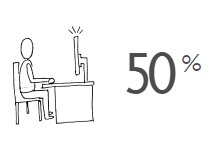 of employees will continue to work from home, even when things have stabilized
of employees say the shift to remote work has had a positive impact on work-life balance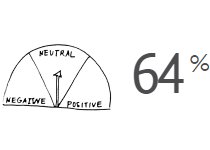 of CEOs say remote work has had a negative impact on personal stress, compared to 34% of non-CEOs
Paid Members of NYDLA: Email the receipt from your book purchase to LeadingDistance@NYDLA.org and we shall credit your NYDLA membership fee one month (a $25 value). Fill out this form to purchase the book from Amazon.