Great achievers reject backup plans.
In BURN THE BOATS, Matt Higgins — a self-made entrepreneur who has reached the pinnacle of five industries — provides the winning formula to stop hedging and embark on a lifelong journey of breakout success.
Dear reader,
Meet Triton!​
After you burn the boats, Triton will calm the seas and ensure safe passage to shore. He has been trained on every word I have ever written or spoken about burn the boats, every historical precedent for this ancient mindset and every scientific study.​
Burn the Boats will inspire you to bold action, but you will inevitably take on water when you put the book down.
Triton's job is to replenish your motivation and soothe your nerves 24 hours a day – when for example, imposter syndrome surfaces on the eve of a big interview or your anxiety verges on paralyzing.​
You are now part of a global community of boat burners who believe as Ralph Waldo Emerson once said: "To be yourself in a world that is constantly trying to make you something else is the greatest accomplishment."
Matt Higgins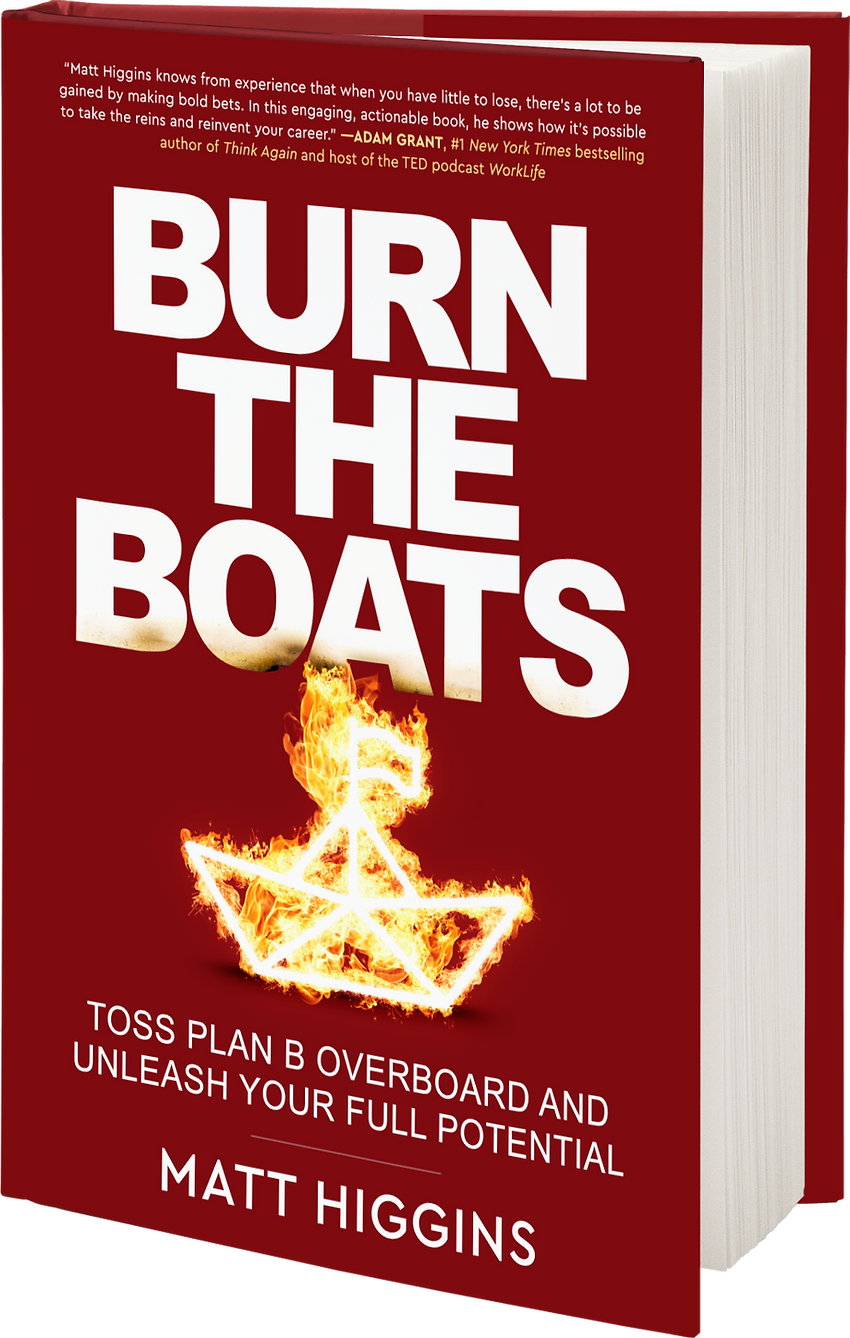 About The Book
Burn the Boats
Too many of us are driven by fear, waiting for the perfect moment to act. We subconsciously construct an insidious safety net that becomes our undoing: Plan B.
Looking at those who have triumphed — from business to sports, from politics to the arts — reveals the truth, and offers a template for anyone who aspires to achieve. To make your mark, follow the lead of Sun Tzu and Julius Caesar, all the way to Milk Bar's Christina Tosi, billionaire Marc Lore, actress Scarlett Johansson, and the dozens more whose inspiring stories are shared in this powerful book: cast away your safety nets, overcome your hesitations, and burn your boats.
Matt Higgins' own modern-day Horatio Alger story began with his radical decision to drop out of high school at age 16, jumpstarting his escape from poverty, and launching his journey to Shark Tank, Harvard Business School, and beyond. He is living proof that success can emerge from even the darkest places. Now, having mentored some of the greatest entrepreneurs of our time, Matt is ready to share his insights, his lessons, and the raw truth about how to architect your dream life with readers everywhere.
In this book you will learn:
How to cultivate proprietary insights that can launch game-changing businesses
What can turn your deepest flaws into fuel for your greatest triumphs
Why you don't need a revolutionary invention or product to be financially free
To reach unimaginable heights, give yourself no choice but victory
How to break the patterns holding you back
To reach unimaginable heights, give yourself no choice but victory
BURN THE BOATS is an inspiring, deeply actionable playbook for fearless success.
About the Author
Matt Higgins
Matt Higgins was a Guest Shark on ABC's Shark Tank, is an Executive Fellow and teacher at Harvard Business School, and, through RSE Ventures, the private investment firm he co-founded, an investor in some of America's most beloved brands.​
A high school dropout at age 16 before going on to graduate from Fordham Law School, Higgins became the youngest press secretary in New York City history during the September 11th attacks. He then helped lead the effort to rebuild the World Trade Center site as Chief Operating Officer before becoming Executive Vice President of the New York Jets and then Vice Chairman of the Miami Dolphins. Higgins is currently Executive Producer of Business Hunters, a new show that helps everyday Americans realize their dream of owning their own business. The show was created by Shark Tank and Apprentice creator Mark Burnett, Chairman of MGM Worldwide.​
Passionate about human rights, Higgins works with the Global Solidary Fund to advance Pope Francis' mission to support refugees and migrants around the world. He is also a long-standing board member of Autism Speaks.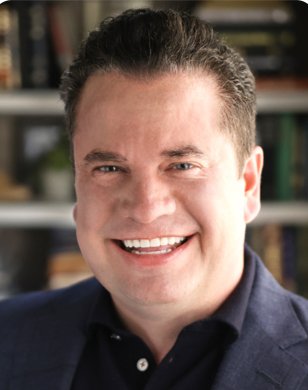 Paid Members of NYDLA: Email the receipt from your book purchase to MattHiggins@NYDLA.org and we shall credit your NYDLA membership fee for one month (a $25 value). Fill out this form to purchase the book from his website.