About "The Forever Transaction".
Develop and cultivate the kind of robust, long-term customer relationships that power companies like Nike, Spotify, LinkedIn, and Target
More and more companies are concluding that the potential rewards of subscription-based products and services are worth the risk of radically changing their business models. They're correct. The Membership Economy is here and it's here to stay―and if you want to compete for the long run, you need to join it.
Strategy consultant Robbie Kellman Baxter has been helping companies excel in this business environment for more than a decade. Now, in The Forever Transaction, she reveals all her secrets. Whatever industry you're in, Baxter provides the inspiration, tools, and insight you need to build and execute a business model that will leave your competition in the dust.
You'll find out how industry leaders like Under Armour, Microsoft, and Netflix have created an ever-expanding customer base of loyal subscribers―and are keeping them coming back. You'll learn how to lead your organization through every step of the process―from initial start-up to new product testing, scaling for long-term growth and sustainability to revamping your culture so everyone works together to optimize customer lifetime value. You'll also master all the essentials of succeeding in the Membership Economy, like subscription pricing, Software-as-a-Service, digital community engagement, and freemium incentives as a way to turn casual browsers into cash-paying super-users.
With The Forever Transaction, you have everything you need to build durable, long-term relationships with every customer, and leverage them for ultimate business success―today, tomorrow, and forever.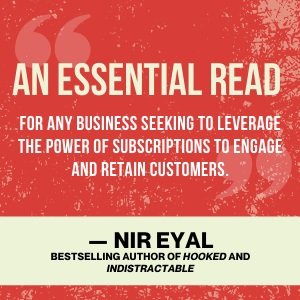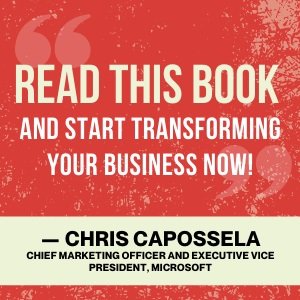 Member-centricity is the core of successful associations and, increasingly, thriving companies. In The Forever Transaction, Robbie Baxter captures the techniques that Amazon, Netflix, LinkedIn, and others are using to build sustained customer relationships. Leaders of any membership organization can gain insight and practical tips from Robbie Baxter's book.
In this book, growth strategist Robbie Kellman Baxter teaches the most important business strategy of our time: creating enduring relationships with customers. Through accessible research and practical guides, The Forever Transaction takes the mystery out of what it takes to create a forever organization.
Companies that sell products to strangers aren't going to last long in this new subscription economy. This is an excellent playbook for any organization looking to launch a sustainable membership strategy.
Robbie Kellman Baxter brings over twenty years of strategy consulting and marketing expertise to Peninsula Strategies, her strategy consulting firm focused on helping companies leverage subscription pricing, digital community and freemium to build deeper relationships with customers. Her clients have included start-ups and mid-sized venture-backed companies as well as industry leaders such as Netflix, Oracle, Electronic Arts and eBay. Over the past 18 years, Peninsula Strategies has advised over 100 organizations in over 20 industries on growth strategy.
A sought-after writer and keynote speaker, Robbie has presented to alumni organizations at Stanford, Harvard and Haas, associations including the AICPA, the American Society of Association Executives, and the National Restaurant Association and organizations including the Wall Street Journal, and Coursera. She has been quoted on business issues in the Wall Street Journal, The New York Times, and Consumer Reports, and has had pieces published in HBR.org, CNN.com, Associations Now and the Journal for Quality & Participation. Robbie has created and starred in eight video courses in collaboration with LinkedIn Learning on business topics ranging from innovation to customer success and membership. Robbie is also on the board of Amava, an organization dedicated to helping people stay active and engaged post-career.
As the author of The Membership Economy: Find Your Superusers, Master the Forever Transaction & Build Recurring Revenue, a book that has been named a top 10 marketing book of all time by BookAuthority, Robbie coined the popular business term "Membership Economy", which is now being used by organizations and journalists around the country and beyond. Robbie's expertise with companies in the emerging Membership Economy extends to include SaaS, media, consumer products and community organizations. Her new book, The Forever Transaction: How to Build a Subscription Model So Compelling, Your Customers Will Never Want to Leave, releases in March, 2020.
Prior to launching Peninsula Strategies, Robbie was a strategy consultant at Booz-Allen & Hamilton, a New York City Urban Fellow and a Silicon Valley product marketer. Robbie received her MBA from the Stanford Graduate School of Business and graduated with honors from Harvard College.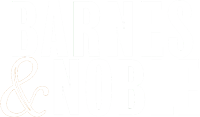 Paid Members of NYDLA: Email the receipt from your book purchase to RobbieKellmanBaxter@NYDLA.org and we shall credit your NYDLA membership fee for one month (a $25 value). Fill out this form to purchase the book from any of the above platforms.