Argyle Executive Forum is bringing together leading InfoSec, IT, and Risk executives for our annual CISO Forum in New York City. Throughout a full day of content and networking, we will focus on the most pressing issues that InfoSec professionals are facing moving into 2018. With an agenda geared specifically towards leaders in InfoSec, IT and Risk, topics discussed will include:
1) Properly preparing for an inevitable multi-cloud future – fully and securely embracing the cloud
2) Strategizing recovery plans and solutions from an organizational cyberattack – transitioning from recovery to resilience
3) Discovering emerging security capabilities and how leading organizations are managing the adoption process
4) Exploring new ways to secure the mobile network, particularly when traditional security measures are no longer effective
5) Understanding how emerging regulatory changes will impact global business operations, and how to best prepare
6) Building a workforce for the future of InfoSec – attaining, training, and retaining talent through in-demand skillset development and mentoring opportunities
Our keynote presentations, fireside chats, panel sessions and networking breaks will encourage candid discussions with your peers focused on these topics and more. We look to hosting you alongside our community of Fortune 500 CISO leaders hailing from New York City and beyond!
Peter Bassey
Vice President, Technology Audit
Credit Suisse
Sean Campbell
System Engineer
Varonis
Matt Hughes
Vice President, Professional and Platform Services
InteliSecure
Dan Koloski
Vice President, Product Management & Business Development
Oracle
Benjamin Lavoie
Head of Automation and OT Cyber Security
Anheuser-Busch InBev
Brian Lozada
Chief Information Security Officer (CISO)
Zocdoc
Nashira Layade
Chief Information Security Officer and Senior Vice President
Realogy Corporation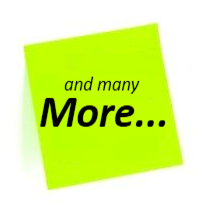 Our sponsors promise over $1000 in "freebies" for all who attend!