MAY 18 HOBOKEN WATERFRONT
WELCOME TO PROPELIFY
If you're in the innovation community in the northeast you belong here. Learn from amazing speakers, connect with startups and investors, hire and be hired. Plus virtual reality, drones, music, and a startup competition with Techstars and Samsung NEXT. And lots more.
Last year 8000+ innovators from 43 states and 10 countries were there. Don't miss it.
What is an airplane without forward motion and lift? Just an idea.
Idle ideas don't fly. Let's propel.
– Aaron Price, Founder of Propelify
Our sponsors promise over $1000 in "freebies" for all who attend our Pavilion!

Make new connections in the Entrepreneur, Alley, and WeWork Lounges, share a craft brew with a new friend, and see how you can help each other. Expect high-fives and smiles.
Food trucks. Hipster Coffee. Beer. Wine. And other delicious food and libation inspirations.
Hear cutting edge performances from emerging artists and a grand finale with a unique performance by Beatie Wolfe using the Human Digital Orchestra from Bell Labs.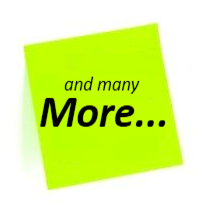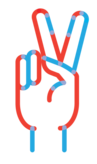 FOUNDERS / INVESTORS / TECHNOLOGISTS / INDUSTRY INFLUENCERS / CSUITE OF TECH-RELATED FORTUNE 500s / ENTERPRISE PROFESSIONALS /CEO's / CTO'S / CIO'S / VC'S / ANGELS / BRANDS / AGENCIES, MARKETERS / COMMUNITY DEVELOPMENT MANAGERS / DEVELOPERS / DESIGNERS / SALES PROFESSIONALS / BUSINESS DEVELOPERS
Meet technology companies of the full business lifecycle: early, growth, and enterprise.
Meet M&A and business development professionals seeking opportunities for partnerships and acquisitions.
Meet a cofounder, employee, employer, client, or business development opportunity.
Business is the focus but our culture is friendly. Expect smiles, high-fives and offers to help.
To register and receive your free ticket, please complete the form below and click submit.
Select General Admission and enter NYDLA at checkout.
NYDLA looks forward to seeing you there! Stop by our booth and say hello!
Enter NYDLA in the Promo Code at Checkout and your ticket will be free.
Uh oh!
Something is wrong with your Wufoo shortcode. If you copy and paste it from the Wufoo Code Manager, you should be golden.