We are excited to invite you to the upcoming Propelify Innovation Festival on October 3rd, now powered by the NJTC. There is an incredible program planned with amazing sponsors, exhibitors, and speakers like Bobbi Brown, Bonin Bough, David Melzer, James Altucher, Nir Eyal, and founders from Boxed, Hubble Contacts, Ro, Super Coffee, Aurify Brands, Lola, Morning Brew, and so many more.
The NJTC wants the Festival to be as open and accessible as possible. In that spirit, I'm pleased that we will be offering – for a very limited time – a scholarship from the NJTC to provide complimentary tickets for the NJTC community to the 2019 Propelify Innovation Festival. My only ask – don't claim a ticket if you aren't 100% committed to attend on October 3rd.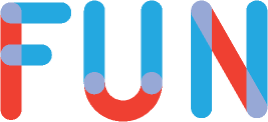 NETWORKING
Make new connections, share a craft brew with a new friend, and see how you can help each other. Expect high-fives and smiles.
FOOD & DRINK
Food trucks. Hipster Coffee. Beer. Wine. And other delicious food and libation inspirations.
MUSIC
Hear cutting edge performances from emerging artists and a grand finale with a unique performance by the Experiments in Arts & Technology program from Nokia Bell Labs.

·   Founders   ·   Investors   ·   Technologist   ·   Industry   ·   Influencers   ·   C-Suite of tech related fortune 500   ·   Enterprise professionals   ·   CEO's   ·   CTO's   ·   CIO's   ·   VC's   ·   Angels   ·   Brands   ·   Agencies Marketers   ·   Community Development Managers   ·   Developers   ·   Designers   ·   Sales Professionals   ·   Business Developers   ·
EXHIBITORS
Meet technology companies of the full business lifecycle: early, growth, and enterprise.
STRATEGICS
Meet M&A and business development professionals seeking opportunities for partnerships and acquisitions.
ATTENDEES
Meet a cofounder, employee, employer, client, or business development opportunity.
NEW FRIENDS
Business is the focus but our culture is friendly. Expect smiles, high-fives and offers to help.
<h2 style="text-align: center;"><strong>Our sponsors promise over $1000 in "freebies" for all who attend!</strong></h2>
NYDLA members register here and attend for FREE! Don't miss this!

Uh oh!
Something is wrong with your Wufoo shortcode. If you copy and paste it from the Wufoo Code Manager, you should be golden.